2021 HUDA semi-annual meeting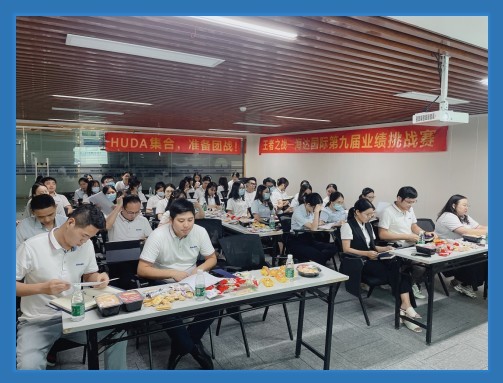 2021 HUDA semi-annual meeting
The 2021 semi-annual meeting of Huda Foreign Trade Department was officially held on July 14. All members of Huda's foreign trade department attended.
Chairman Hu, Director Sawyer Mak of the Foreign Trade Department, and team leaders made speeches, summarizing the work and achievement in the first half of the year, and planning & deploying for the second half of the year.
In the first half of the year, huda created a good performance and reached a record high, 50+ products were upgraded, the personnel structure was further improved (the number of foreign trade department has been 60+), the division of department has become clearer (business, operation, after-sales, factory, research and development...), The teamwork is getting closer. Huda's Yiyang factory is completed and is expected to be put into production in the second half of the year. The reliability professional team has settled in the new factory now.
From July 15th to 16th, Huda will hold a high-level semi-annual meeting for more strategic deployments, so stay tuned!!