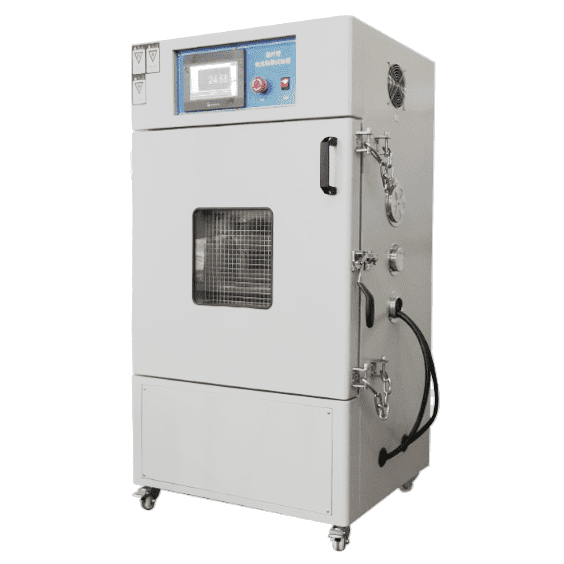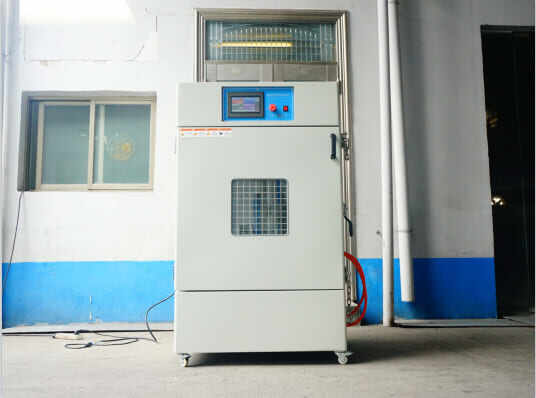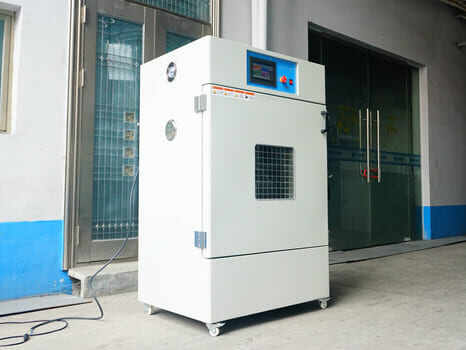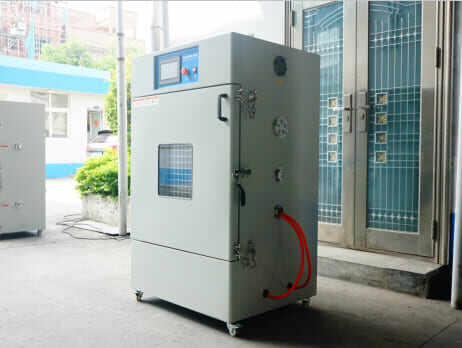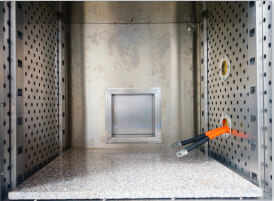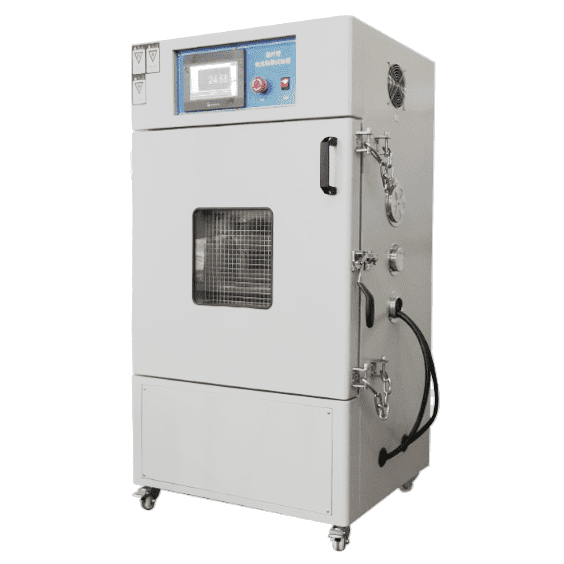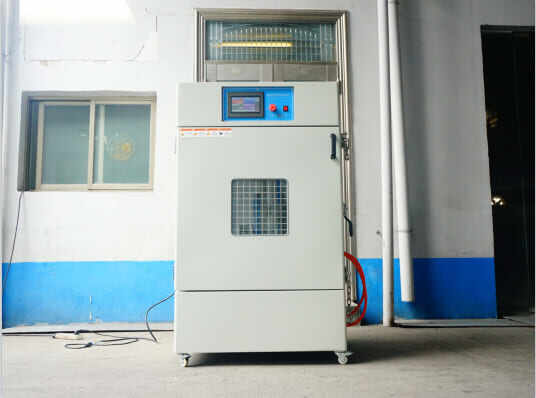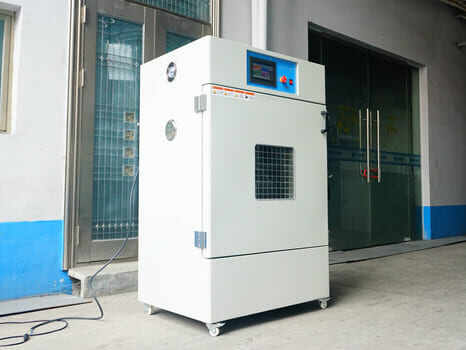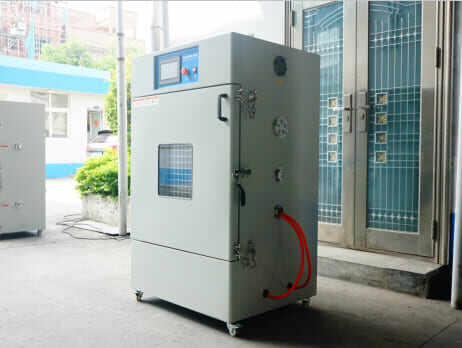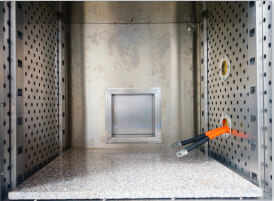 Battery External Short Circuit Test Chamber
HUD-H201-S
Battery Short Circuit Test Chamber is used to test whether the battery will explode and catch fire when a certain resistance is short-circuited under high temperature, and at the same time display the maximum short-circuit current through the relevant instrument.
Specifications
Model
HUD-H201-S

1.

Inner chamber size

400x400x400mm (width x depth x height);

2. Dimensions

800x700x1310mm (width x depth x height);

3. Temperature range

RT+10~200℃;

4. Temperature display accuracy

0.1℃;

5. Temperature stability

±1.0℃;

6. Temperature uniformity

±2℃;

7. Heating time

(5±1)℃/min;

8. Internal material

SUS304 stainless steel plate, thickness 1.2mm;

9. External material

1.5mm thick cold-rolled steel plate with paint treatment;

10. Box door

a single door opens to the left, and an explosion-proof chain is installed on the side of the box door;

11. Smoke exhaust pipe

diameter φ100mm, located at the back of the box

12. Control method

PLC touch screen control;

13. Temperature collection range

RT+10 ~ 1000℃;

14. Temperature acquisition channel

1 channel;

15. Voltage acquisition range

0-100V;

16. Voltage acquisition channel

1 channel;

17. Maximum short-circuit current

1000A;

18. Current acquisition channel

1 channel;

19. The internal resistance of the device loop

80±20mΩ;

20. Pressure relief door size

200x200mm;
Details
TEST PROCESS

Place the fully charged battery in an environment of 55°C±5°C. After the surface temperature of the battery reaches 55°C±5°C, leave it for 30 minutes, then connect the positive and negative terminals of the battery with wires, and ensure that all external resistances are at 80°C. ±20mΩ, monitor the battery surface temperature change during the test. When one of the following two situations occurs, the test is terminated:

(1) The battery surface temperature drops 20% lower than the peak value;

(2) The short circuit time reaches 24 hours;

The battery should not fire or explode, and the maximum temperature should not exceed 150°C.

TEST STANDARD

UN38.3 "United Nations Manual of Tests and Standards for Transport of Dangerous Goods"

IEC62133 "Battery (group) composed of batteries and safety requirements for portable equipment"

UL 1642:2012 "Lithium Battery Standard"

GB/T 31485-2015 "Safety requirements and test methods for power batteries for electric vehicles"

GB/T 31241-2014   "Safety requirements for lithium-ion batteries and battery packs for portable electronic products"
Related Products
From the source of materials to product packaging full testing