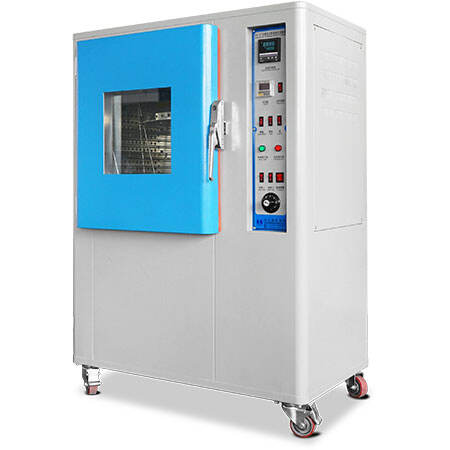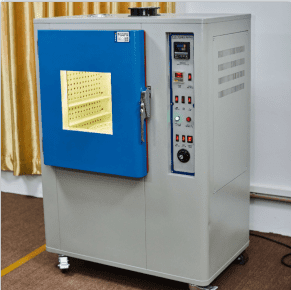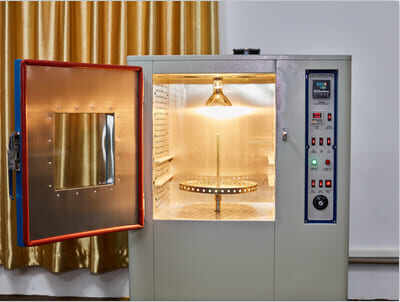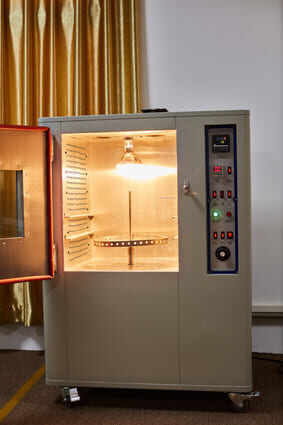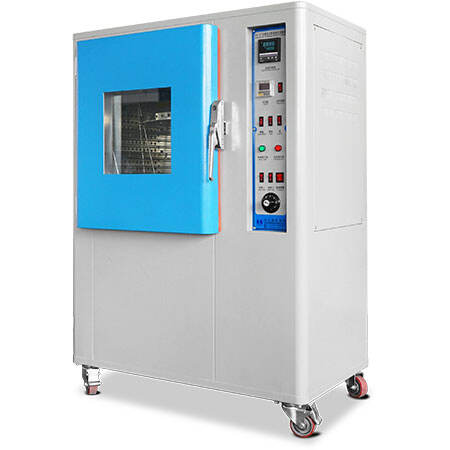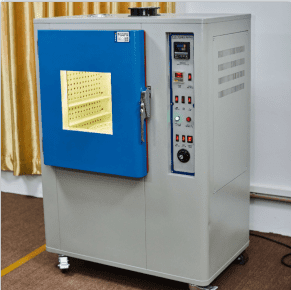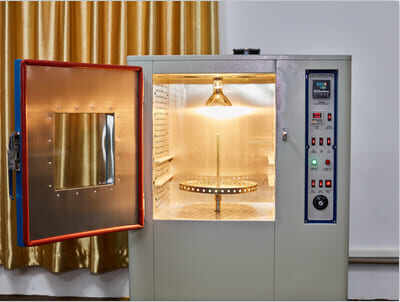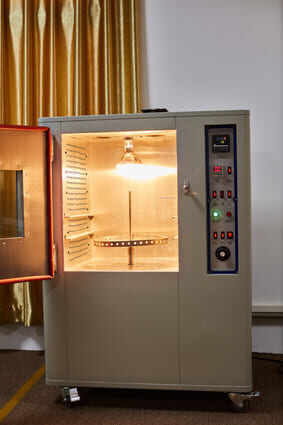 Anti-yellowing Aging Test Chamber
HUD-E704
Anti-yellowing Aging Test Chamber can provide the simulative heat of the sun and ultraviolet radiation environment of space. It is used for observing the anti-yellowing degree of the sample after a period of time effected by the ultraviolet ray and the temperature. Grey stain can be used for reference standard, to judge it's yellowing degree.
Specifications
Model
HUD-E704
Internal chamber size(W*D*H)

50*50*60cm

External chamber size(W*D*H)

114*74*130cm

Temperature Range

Ambient Temperature~200℃

Control Mode

Automatic Calculation Controller

Temperature display accuracy

0.1℃

Control accuracy

±3℃

Distribution accuracy

±1℃ (ambient ~ 100℃)

Time memory

0-999 hours, Power Failure Memory Type, with Buzzer

Sample holder rotation speed

Diameter 45cm, 10±2 roll/min

UV light source

300W UV lamp

Standard Accessories

Sample shelf x 2pcs

Heating method

Hot air circulation

Security devices

Over-temperature power-off indicator light;

Safety overload switch ammeter

Chamber material

Internal: Stainless Steel SUS304;

External: Steel plate with baking varnish
Features
FEATURES

1. This machine can do two tests: Anti-yellowing and aging.

2. Anti-yellowing: To stimulate the environment condition, driven by the sun ultraviolet radiation. It's generally thought that the appearance change at 50℃ for 9 hours, in theory as exposed to atmosphere for 6 months.

3. Aging: It can promote the increase of sulfur rubber deterioration so as to calculate the change rate of tensile and elongation before and after heat. Its generally thought that test for one day at 70℃, in theory as exposed to the atmosphere for 6 months.