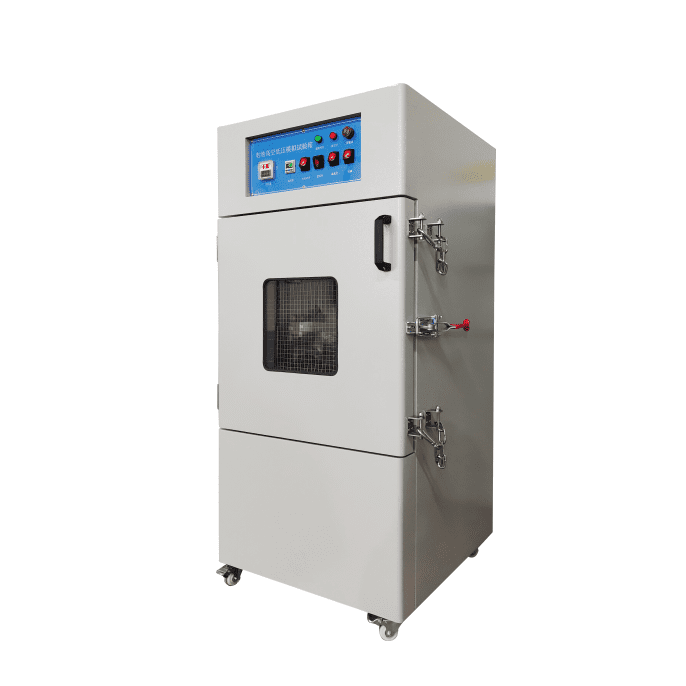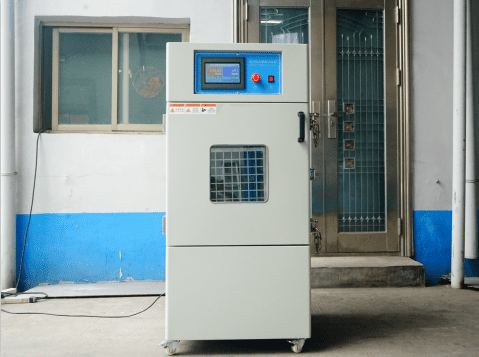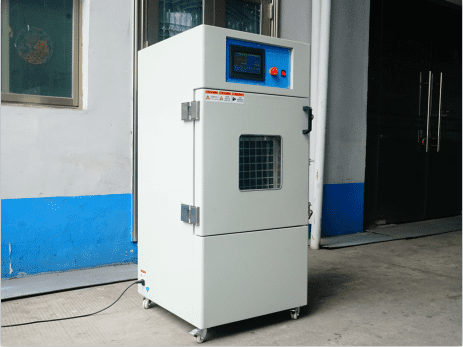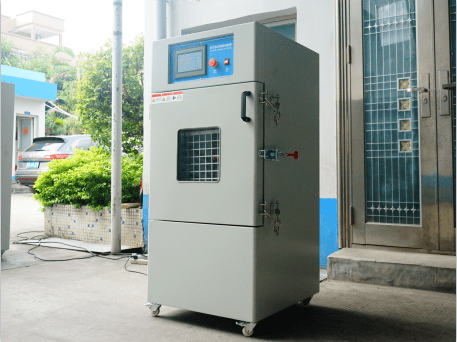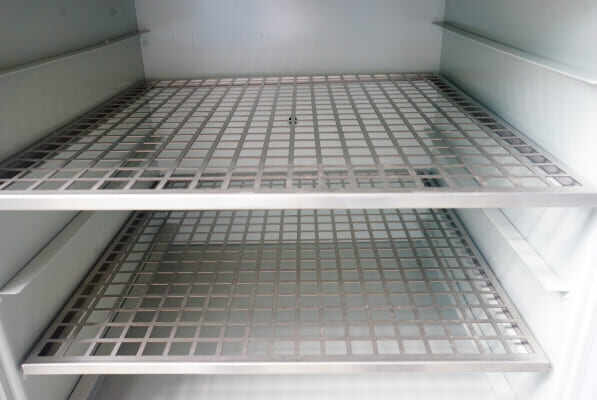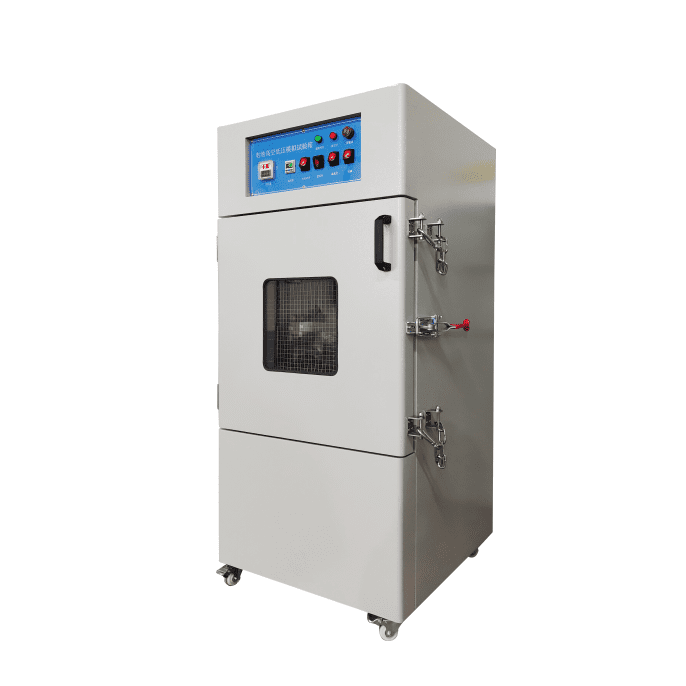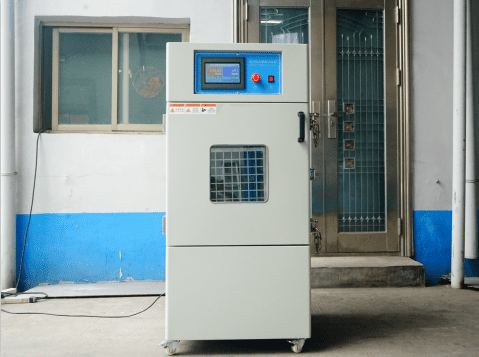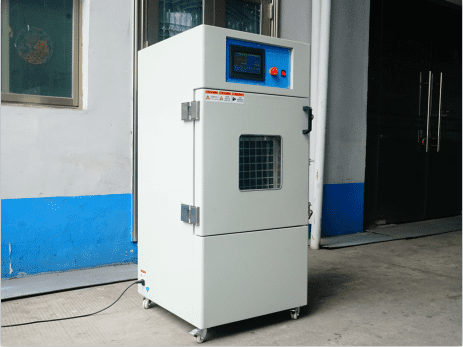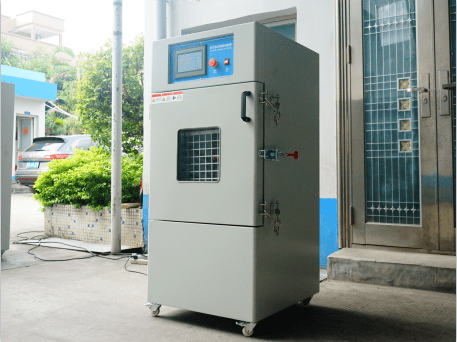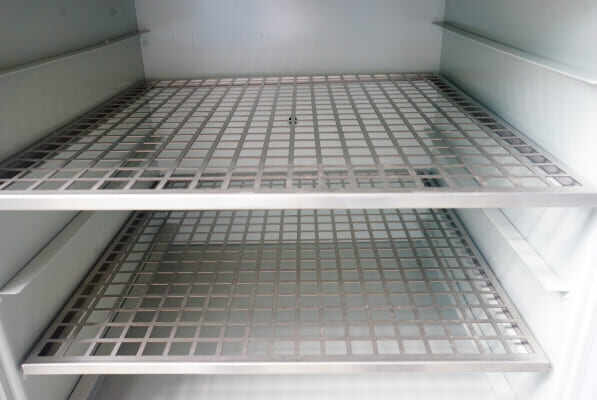 Battery Altitude Simulation Test Chamber
HUD-H204
Battery Altitude Simulation Test Chamber is designed for UL, EN, IEC and other standard test requirements. It can reach the low-pressure storage state of the sample in a short time. It can automatically control the test cycle, monitor the air pressure change in the chamber during the whole process, and realize the automatic termination of the test.
Specifications
| | |
| --- | --- |
| Model | HUD-H204 |
| 1.Internal material | SUS#304 |
| 2. External material | A3 cold plate paint treatment, thickness 1.5mm; |
| 3. Pressure range | 0.5~100Kpa, common test air pressure is 11.6 Kpa; |
| 4. Material of storage partition | stainless steel; |
| 5. The number of storage partitions | 1; |
| 6. Control mode | button control; |
| 5. Vacuum degree display | SMC digital display vacuum meter control, accurate display of vacuum degree, easy to set vacuum degree; |
| 6. Timer | LED digital display, can be set within 0-99H99M; |
| 7. Inner box size | 400x400x400mm (width x depth x height); |
| 8. Dimensions | 650x620x1310mm (width x depth x height, including door lock); |
| 9. Observation window | Two-layer tempered glass with a size of 250x250mm, equipped with stainless steel mesh; |
| 10. Pressure fluctuation | ≤5%; |
| 11. Equipment power supply | AC220V, 50HZ, 2.2KW; |
Details
TEST PROCESS

Battery and battery pack are stored for 6 hours at a pressure equal to or lower than 11.6kPa and an ambient temperature of (20±5)°C.

If the battery has no leakage, no exhaust, no disassembly, no rupture, and no fire, and every open circuit voltage of a test cell or battery pack after the test is not less than 90% of its voltage before the simulation test, which is considered qualified.

TEST STANDARD

UN 38.3 "United Nations Manual of Tests and Standards for Transport of Dangerous Goods"

IEC 62133 "Battery (pack) composed of batteries and safety requirements for portable equipment"

UL 1642:2012 "Lithium Battery Standard"

GB/T 31485-2015 "Safety requirements and test methods for power batteries for electric vehicles"

GB/T 31241-2014 "Safety requirements for lithium-ion batteries and battery packs for portable electronic products"