Protective Devices Of Tensile Test Machine
In the case of negligence,tensile test machine will cause the clamps to collide with each other, or the impact force caused by the high-speed impact of the sample will damage the load cell, and even damage the related parts of the machine. Once the machine cannot measure accurate values or the test stops due to damage to the load cell, these will affect the quality of the product.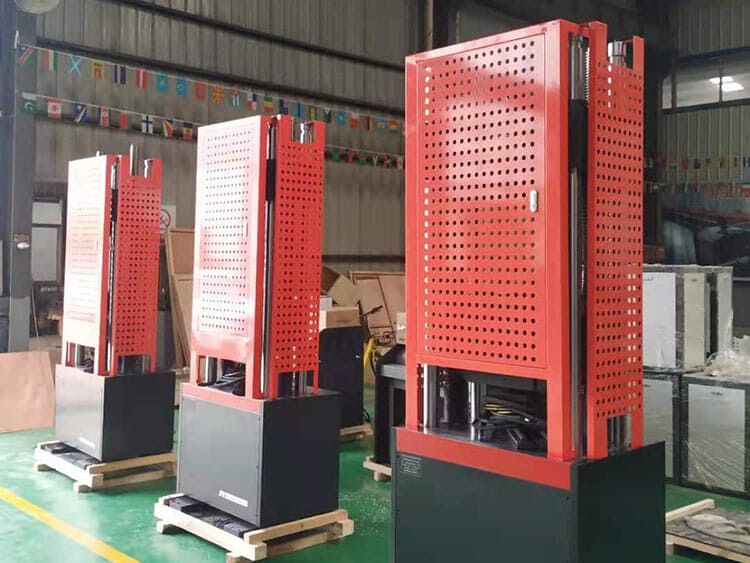 Therefore,tensile test machine have multiple protection mechanisms to ensure the normal operation and long-term use of the machine.
Today, huda will show you the protective devices of tensile test machine.
1 Power Off Protection
When encountering temporary power failure or power failure caused by thunder, the device will automatically restore the program to the original standby state, which plays an active and effective role in protecting the device. (It's best to turn off the power when the device is not in use or in anticipation of a possible power outage.)
2 Limit Protection
The tension machine is equipped with upper and lower limit switches, and the limit must be set well before use, which can effectively avoid exceeding the effective stroke during testing, resulting in damage to fixtures, sensors, and even equipment.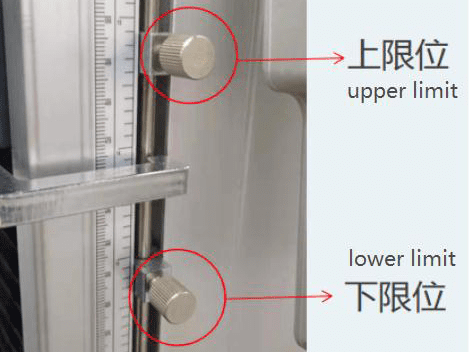 3 Software Protection
The maximum test force: it is used to protect the tensile testing machine from exceeding the specified range and avoid permanent damage to the tensile testing machine caused by overloading.

The maximum stroke displacement: it is used to protect the movable parts of the testing machine from exceeding the specified range of the product and avoid the destructive damage to the testing machine caused by over-range use.

The maximum deformation: when the deformation value exceeds the set value, the test will be stopped, thus protecting the accessories and equipment.

Extracting extensometer: When the deformation of the sample is measured by metal extensometer, when the deformation value is equal to the set value, the test starts to maintain the load and prompts the extraction of the extensometer.
4 Safety Protection Doors
The samples such as rigging, buckles and bolts will fly everywhere at the moment of breaking, and their strength is also relatively large, which will cause a certain degree of damage. After the safety protection door is installed, the protection door is closed during the test, which can protect the stability of the regional environment and the safety of operators to the greatest extent.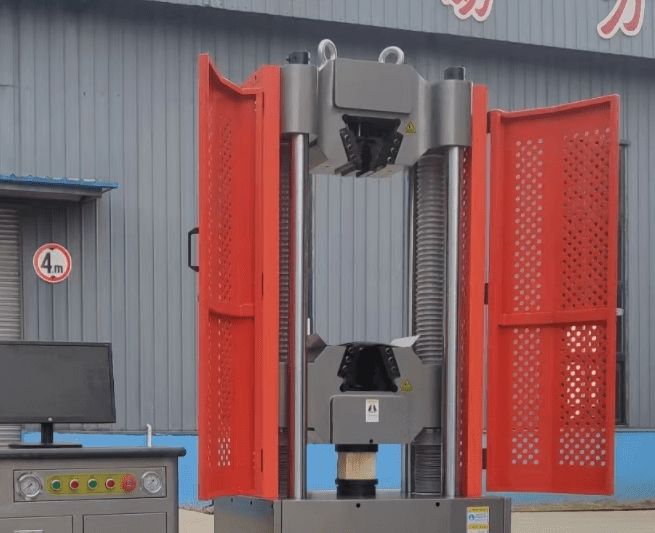 Huda has more than 18 years experiences in tensile test machine,provide high quality test machine is always our aim.
Please don't hesitate to contact us if any question about it.
Back to The List