Xenon Lamp Aging Test Machine
Xenon Lamp Aging Test Machine simulates the damages caused by sunlight and weathers when the material exposed to high temperatures and light. Use light tubes to simulate the effects of sunlight and reproduce damage that can take months or even years outdoors, including fading, color changes, tarnishing, chalking, cracking, cracking, wrinkling, blistering, brittleness.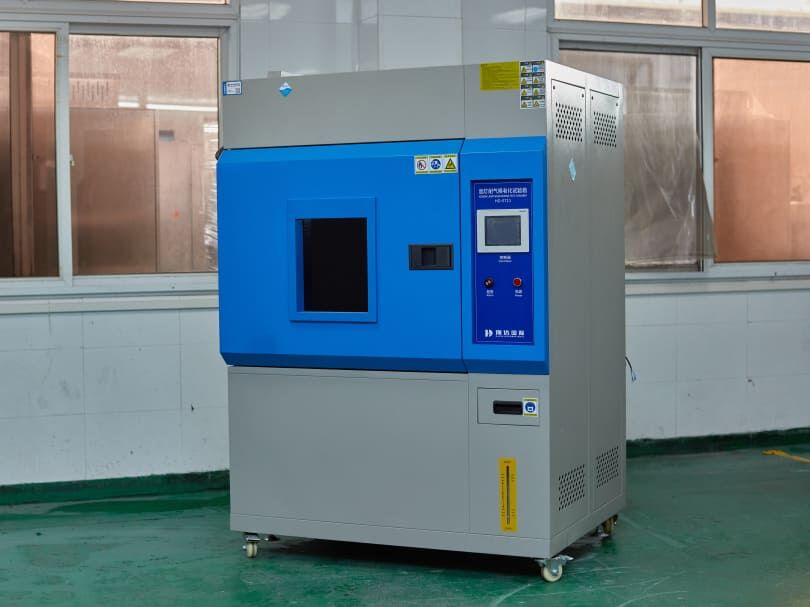 Applications:
Xenon Lamp Aging Test Machine is mainly used for aging test for automobiles and parts, plastics, instrument panels, steering wheels, bumpers, etc., and meet the testing needs of new energy, photovoltaic,solar energy and other industries.
Test Standards:
①PR 306.5
②GJB150.7-86
③JB150A.7-2009
④IEC60068-2-5
⑤GB2423.24
⑥DIN75220
⑦MIL-STD 810G
Huda has more than 18 years experiences in Test Machine, and provide high quality Xenon Lamp Aging Test Machine.
Please don't hesitate to contact us if any question about it.
Back to The List