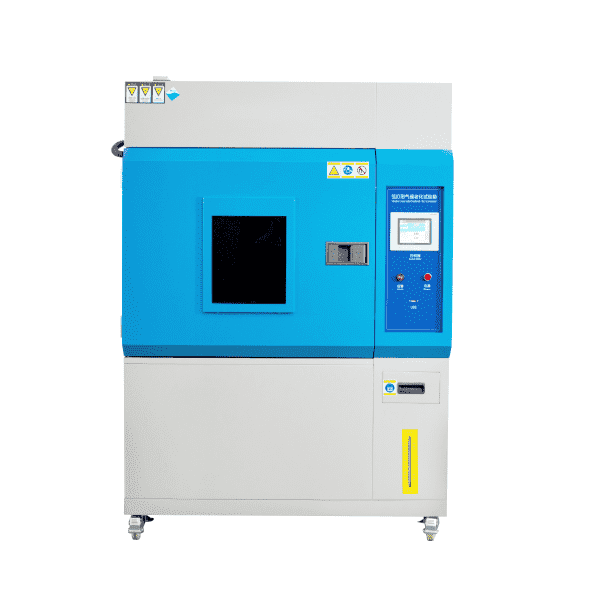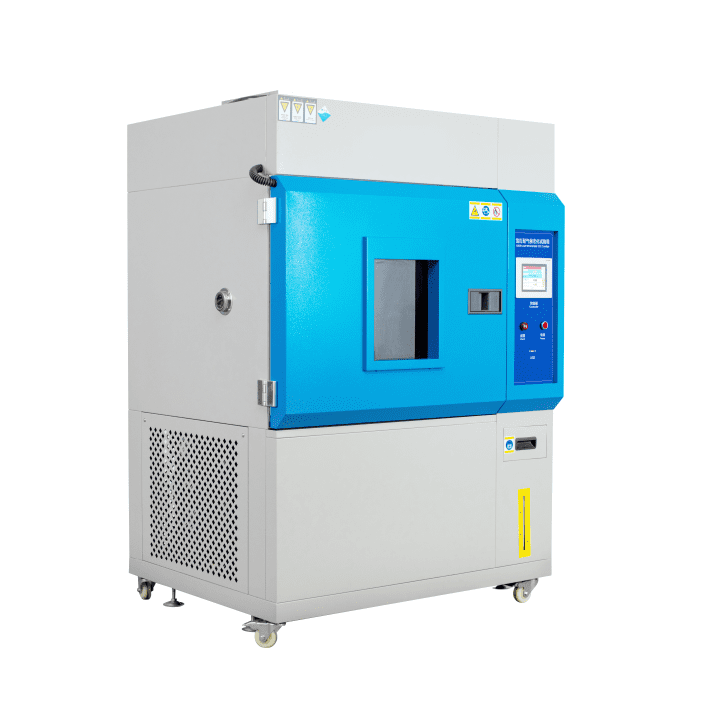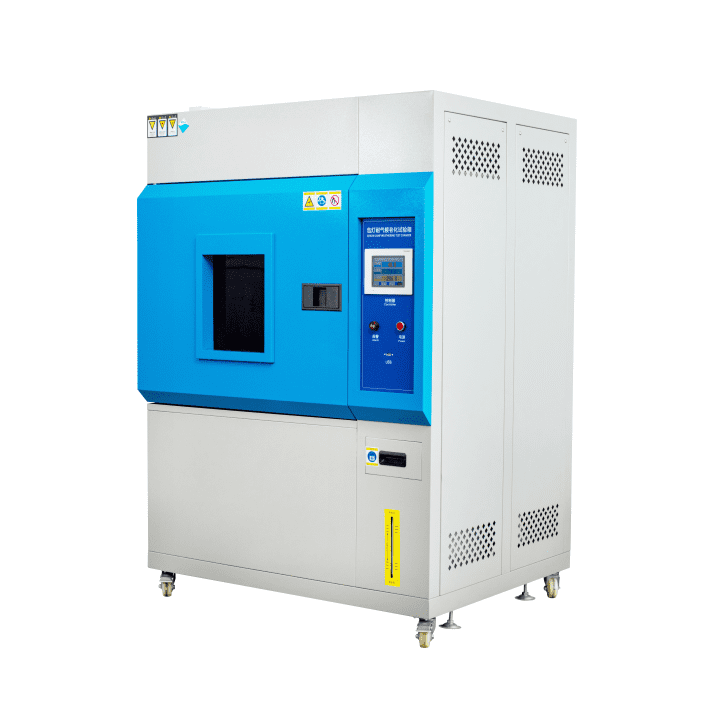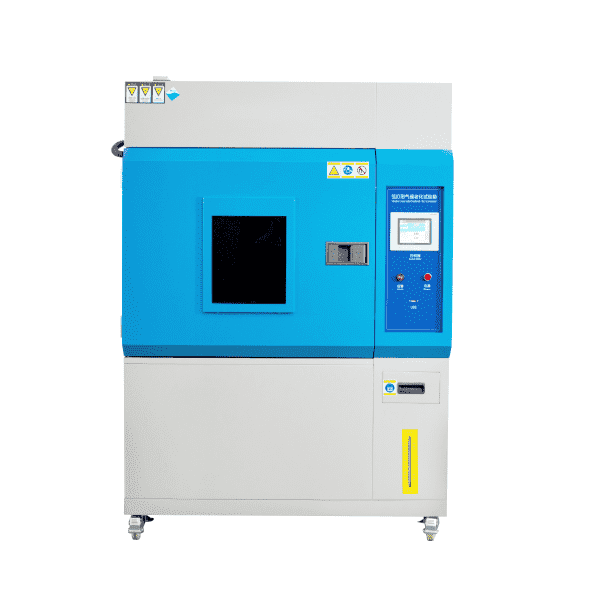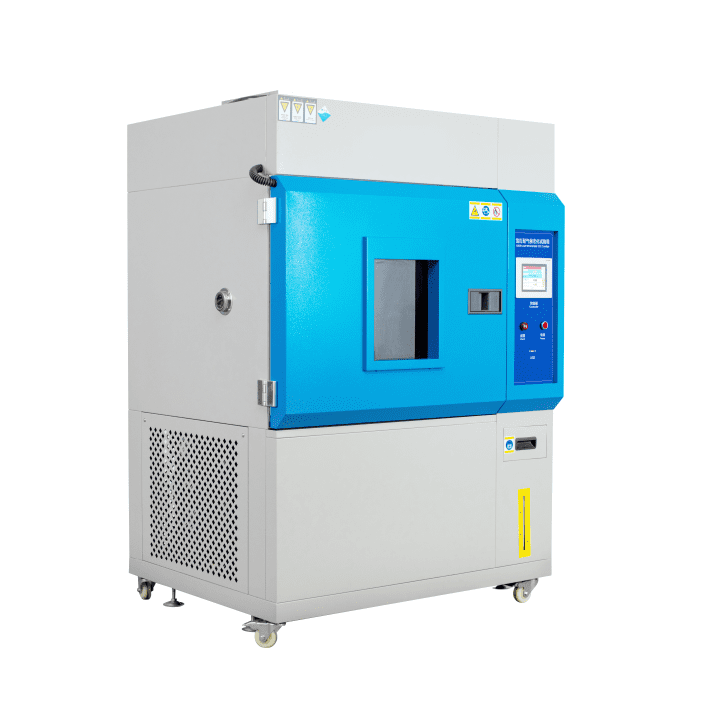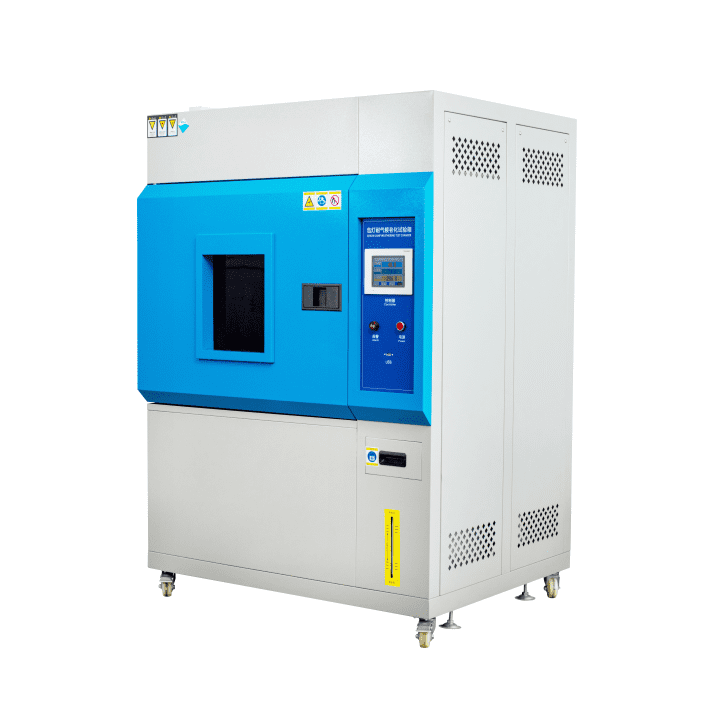 Xenon Weathering Test Chamber
HUD-E711
Xenon Weathering Test Chamber simulates natural full sunlight spectrum xenon arc lamp to reproduce the destructive waves of light of different environment, which can be an excellent material for accelerated testing light fastness and weather resistance. It can be used for the screening of new material, improvement of existing materials or evaluate material such as the change of the composition change after durability test.
Specifications
Item

Specification

Internal Dimension (W*D*H)

600*600*800mm

External Dimension (W*D*H)

1250*1150*1850mm

Inner chamber material

SUS 304 # Stainless Steel, Anti-rust, easy to clean

Outer chamber material

Stainless steel

Chamber Temperature

Room temperature+10℃~70℃

Temperature Uniformity

±3℃

Temperature accuracy

±0.1℃

Blank panel temperature

65±3℃

Humidity Range

Light :20%~60%RH, Dark:30%~98%RH

Humidity fluctuation

+2,-3%RH

Irradiated intensity

300-400NM,40~60W/m2

Xenon lamp power

6.5KW water-cooled xenon lamp x 1pc

Turntable speed and diameter

1~7r/min, diameter 400mm

Lamp life

About 1200h

Control system

PLC controller, touch screen

Distance from specimen to arc center

250~300mm, Effective exposure area 3760cm2

Standard sample size

75mm×150mm Thickness<20mm

Filter

Daylight filter

Lighting cycle time

0~999H, M, S continuously adjustable

Door seal

Silicone rubber seal

Temperature sensor

PT100 high precision temperature sensor

Air circulation system

Stainless steel centrifugal rotor vane to improve the uniformity of temperature and humidity

Cooling ventilator

Automatic controlled by temperature controller, and inner chamber cooled by refrigerating system

Cooling ventilator

France Tecumseh compressor

Power

Three phase, AC380V, 50Hz

Cooling method

Water ( with one chiller)

Test standard

ISO105-B02:2014

Safety Protection

Over heat protection for fan,

Over load protection for cooling system,

Over pressure protection for cooling system,

Over temperature protection,

Over heat and over flow protection for water pump,

Leakage protection, Water shortage protection,

Auto stop after failure warning
Features
DETAILS

1.Ventilation system: Automatic controlled by temperature controller, and inner chamber cooled by refrigerating system.

2.Back panel thermometer: adopt wired transmission technology, which highly improve the control accuracy.

3.Temperature sensor: PT100 platinum resistance thermocouple.

4.Equip with intelligent temperature and humidity controller, with PID adjustment and rapid self-turning. It can set several parameters to do cyclic test, directly digital temperature display for easy reading.

5.Multiple protective devices: Over temperature protection, water leakage alarm, over pressure of compressor, electricity leakage protection, alarm and auto power offer protection. In order to protect Xenon light, the light will turn off automatically once open the door.

CONTROLLER

PID programmable color touch screen controller, network connection computer.

Preset program into the controller based on user testing requirements.

Can edit 120 programs 100 segments.

ROTATING SPECIMEN HOLDER

Inside there is a rotating specimen holder, which rotates around the xenon lamp,so that the irradiance received by the specimen is relatively uniform during the test.

Total can mount 42 pieces of specimen.

RADIOMETER

UV Irradiance Radiometer is available for xenon test chamber.

The radiometer is a photoelectric sensor with fast response, reliable performance and high accuracy.
Related Products
From the source of materials to product packaging full testing