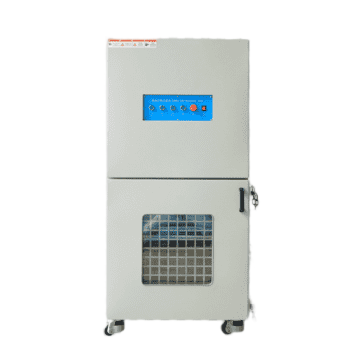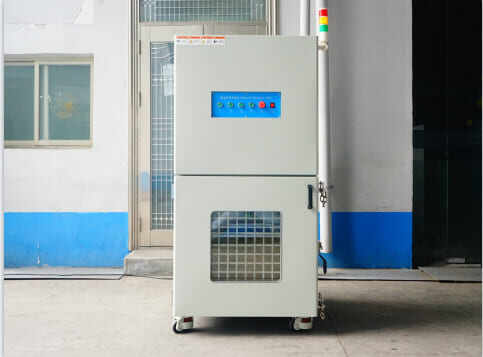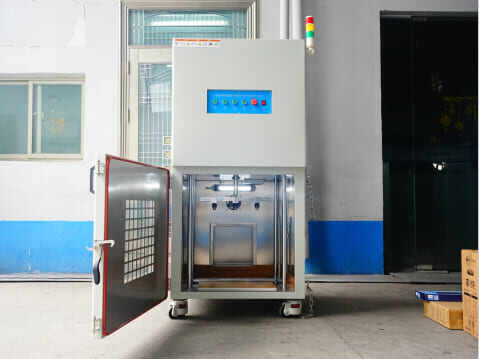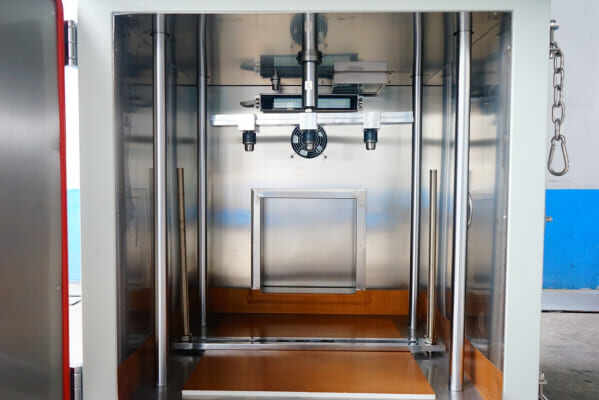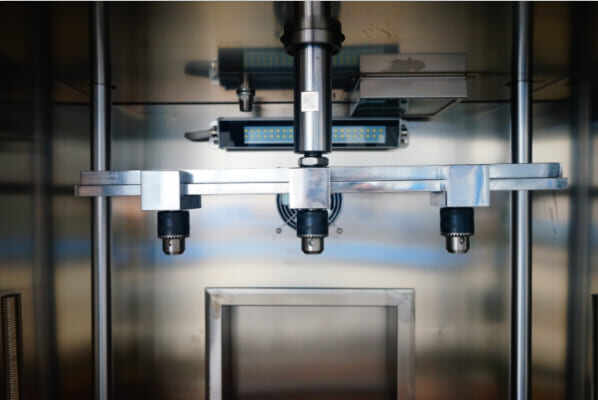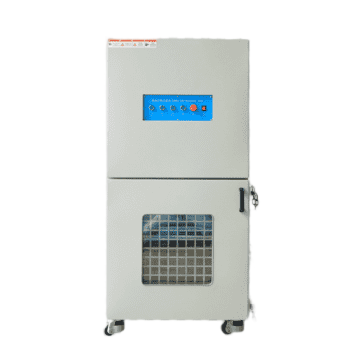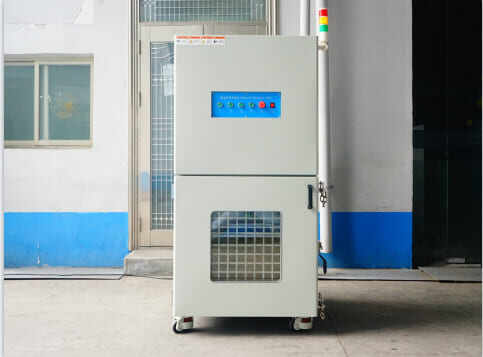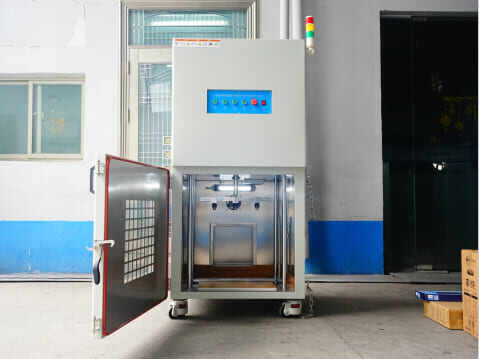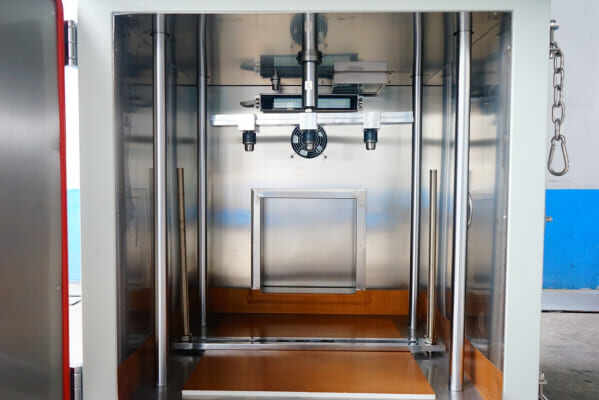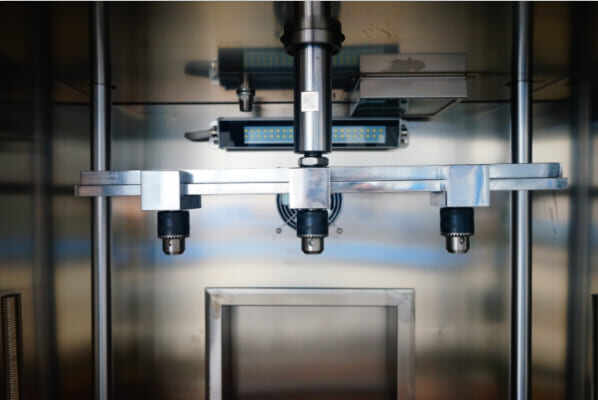 Battery Nail Penetration Test Chamber
HUD-H207
Battery Nail Penetration Test Chamber is suitable for simulating all kinds of batteries in the use, transportation, storage or disposal of household waste, the battery suffers from acupuncture situation. The battery is qualified if it does not explode or fire.
Specifications
| | |
| --- | --- |
| Model | HUD-H207 |
| 1. Inner box size | 400x400x500mm (width x depth x height); |
| 2. Equipment dimensions | 700x700x1310mm (width x depth x height, including door lock); |
| 3. Internal material | SUS304 stainless steel plate, thickness 1.2mm, with Teflon affixed; |
| 4. External material | 1.5mm thick cold-rolled steel plate with paint treatment; |
| 5. Drive mode | Mechanical drive; |
| 6. Control method | push-button control; |
| 7. Pressure range | 1-300Kg; |
| 8. The maximum battery size tested | 200x200x200mm (width x height x depth); |
| 9. Acupuncture stroke | 250mm; |
| 10. Steel needle specification | high temperature resistant steel needle ф2mm—ф8mm, length 100mm; |
| 11. Holding time | 0-99H99 (H/M/S can be set arbitrarily); |
| 12. Air source | ≥0.4MPa; |
| 13. Pressure relief door size | 200x200mm, located at the back of the box; When the sample explodes, the pressure relief port bounces to release the pressure; |
| 14. Piercing direction | pierce in the direction perpendicular to the battery plate. |
| 15. Weight | about 130kg |
| 16. Power supply | 1∮, 220V, 50HZ, 300W |
Details
TEST PROCESS

The test should be carried out at an ambient temperature of 20℃±5℃. The battery connected to the thermocouple (the contact of the thermocouple is fixed on the large surface of the battery) is placed in a fume hood, and the non-corrosive rust steel with a diameter of 2-8mm is used.

The needle pierces the center of the largest surface of the battery at a speed of (25±5) mm/s perpendicular to the direction of the battery plate, and keeps it for 10 minutes. The cone angle of the needle tip is 45°~60°. The surface of the needle is smooth and free of rust. Oxide layer and oil pollution, the tested battery does not explode, and it does not ignite as qualified.

1). For cylindrical batteries, the longitudinal axis of the acupuncture battery should be parallel to the two plates of the acupuncture device.

2). For square and soft-pack batteries, puncture only the center section of the wide surface of the battery.

3). For coin-type or button-type batteries, the upper and lower planes of the battery are parallel to the plate for puncture.

TEST STANDARD

GB/T 31485-2015 "Safety requirements and test methods for power batteries for electric vehicles"

GB/T 31241-2014   "Safety requirements for lithium-ion batteries and battery packs for portable electronic products"

UN38.3 "United Nations Manual of Transport Tests and Standards for Dangerous Goods"

IEC62133 "Battery (group) composed of electric cores and safety requirements for use in portable equipment"

UL 1642:2012 "Lithium Battery Standard"
Related Products
From the source of materials to product packaging full testing