Advantages of Mechanical Shock Test System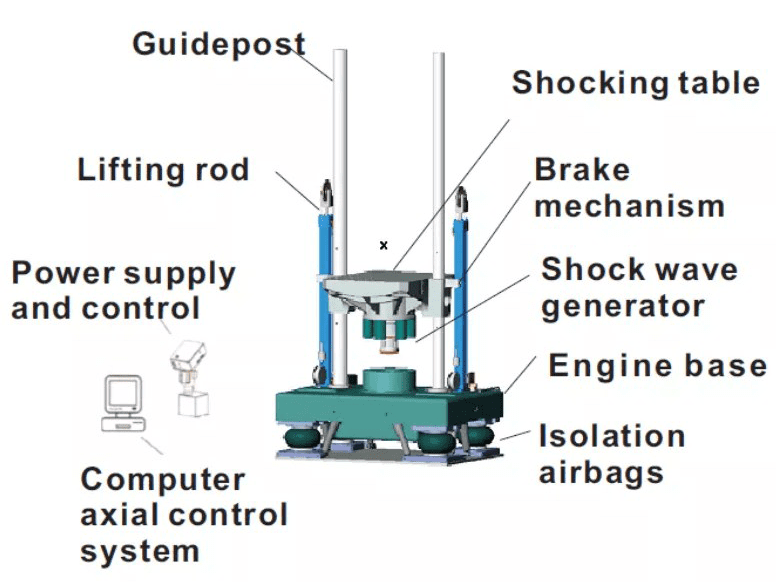 1. Windows-based stability control system, fully automatic remote control interface.
2. Multi-track guide column combined with good lubricity and noiseless hydraulic balance lifting system to achieve stable gear shifting.
3. Automatic control of lifting height, high precision and good repeatability.
4. Using high-strength and high-hardness cast aluminum countertop, high first-order resonance frequency, low noise, no clutter.
5. Built-in brake mechanism to avoid secondary rebound collision and safer positioning table.
6. Multiple waveforms: can perform conventional half-sine wave, rear peak sawtooth wave or trapezoidal wave.
7. Self-contained cushioning vibration isolation base, no need for special foundation, easy to install.
8. One-stop test: The built-in test standards meet various requirements and help users complete the test in one stop.
Huda has more than 18 years experiences in Test Machine, and provide high quality Mechanical Shock Test System.
Please don't hesitate to contact us if any question about it.
Back to The List