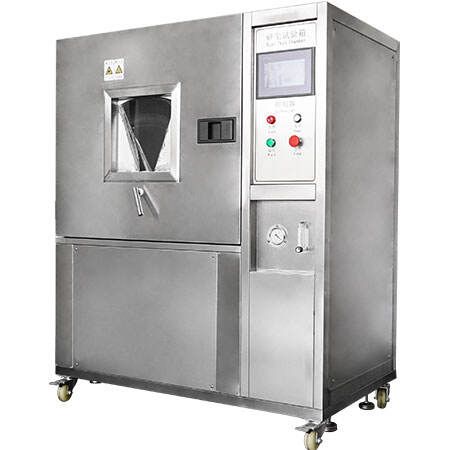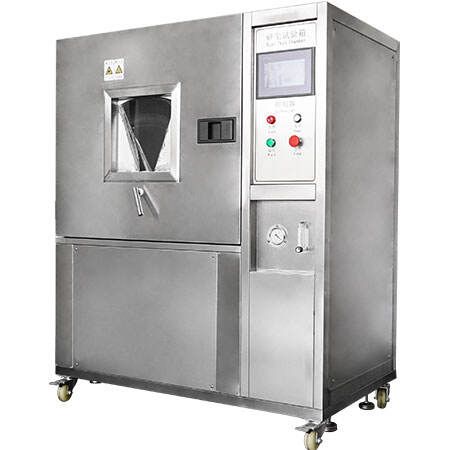 IP5X & IP6X Sand Dust Test Chamber
HUD-E706
IP5X & IP6X Sand Dust Test Chamber is suitable for testing the enclosure sealing performance of the product, and is mainly used for the IP5X and IP6X tests specified in the enclosure protection level standard. It is mainly to simulate the damage caused by sandstorms to locks, automobile and motorcycle parts, seals, power meters and other products.
Specifications
Model
HUD-E706
Internal dimension

800W*800D*800Hmm

External dimension

1300W*1000D*1700Hmm

Test sample

Size W20cm- L30cm-D15cm, weight 0.5kg

Chamber material

SUS304 Stainless steel

Specifications of square mesh sieve

Mesh hole 75um, mesh metal wire diameter 50um

Talcum powder amount

2kg/ m³

Airflow speed

No more than 2m/s

Door

Left open door with tempered glass door

Controller

PLC Touch Screen controller, programmable to set as below cycle:

Blowing dust time (Stop/Blow) m/s

Cycle time: can be adjusted

Pre-set test time: 0s ~99m99s

Vacuum system

Pressure gauge, air filter, Pressure regulating FRL, connecting pipe, Vacuum pump

Vacuum pump capacity

60-600 L/H

Fan

Centrifugal fan

Safety protection devices

Meter over-temperature function, Phase shortage protection, Power short-circuit protection

Power supply source

3-phase, AC380V±10%,50Hz (can be appointed)
Features
DETAILS

1. Chamber material: SUS#304 stainless steel;

2. Transparent window is convenient to observe specimen during testing;

3. Blow fan adopts stainless steel shell, high sealing and wing speed, low noise;

4. Inside the shell is the funnel type, vibration cycle can be adjusted, dust free float in the sky falling to blowing the hole together.
DESIGN AS PER IEC60529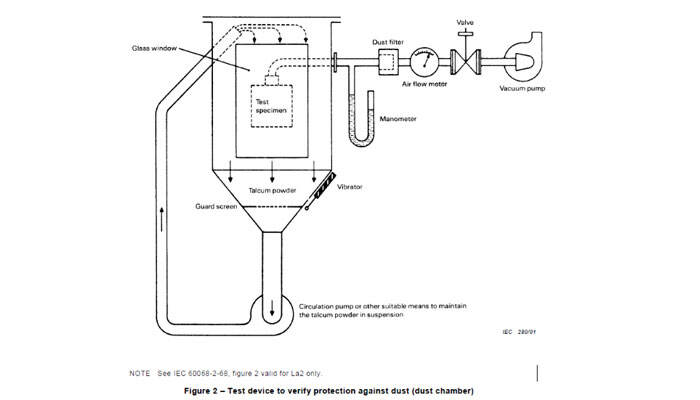 Related Products
From the source of materials to product packaging full testing